Sunrooms in Union City, CA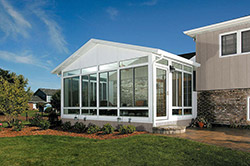 Your property can be made more functional and inviting for your family, friends, and guests with beautifully designed and expertly constructed sunrooms. And if you're currently looking for expert people to install one or several of these excellent add-ons to your property, our company is your perfect pick.

We are experienced sunroom builders serving the cities of Union City, Hayward, San Francisco, and other California locations. We have been known in these areas for our professionally created sunrooms for commercial properties and private residences. Each sunroom that we build is guaranteed to meet our clients' stringent standards and requirements.

Call us soon and let us begin work in installing this wonderful amenity in your property.


Benefits of Installing Sunrooms
Sunrooms are truly worthy additions to any property because of the various benefits that they can offer. At Patio Covers Galore, we strongly recommend to California clients, particularly those residing in Union City, to consider having these awesome structures in their yard.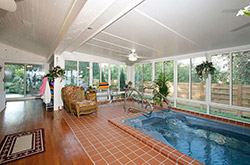 Meanwhile, here are some of the benefits that you'll get when you build a sunroom in your property:


Protection against the elements. Sunrooms can be your guard against the scorching heat of the sun and other harsh outdoor elements, such as wind, rain, snow, and dust.


Added place of relaxation. A sunroom can make your outdoors more functional by serving as an area where you can relax after an exhausting day at work. You can read a book, talk with your loved one, or just grab a lounge chair and simply spend quiet time.


Aesthetic boost. When you have experts like us, you can surely expect a sunroom that will make your property more visually appealing. We will never install a drab and plain sunroom but one that you can be proud of for its outstanding design and construction.


Increased market value. Whether or not you intend to put your property in the market eventually, a sunroom will add market value to your home.
Awesome Sunroom Designs for Union City Clients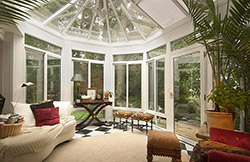 Not all sunrooms are created equal. Ours are simply way better than the others in terms of their superior design quality. As many of our past clients in Union City, CA have pointed out, our offered designs perfectly captured their ideas and desires. We can install a prefab or prebuilt sunroom if you desire so. Our prefab units are no pushover in terms of quality since they come with a lifetime guarantee and are built with premium materials.

We can also install one that is fully customized according to your specifications. Our custom designed sunrooms offer clients the freedom to choose the design, materials, and amenities to include, such as ceiling fans, screens, glass windows, and custom lighting. If you're the type of person who wants to be unique, then a custom made sunroom will surely please you.


The Best Sunroom Installers
We're proud of our team of installers and builders who are all properly trained, experienced, and can assure quality installation regardless of the complexity or simplicity of the design. Our crews will listen to your ideas and consider them when recommending the right design and during the installation of your dream sunroom.


Sunroom Installation at Competitive Rates
You can count on us to offer you competitive pricing, top-notch products and materials, and quality installation. We promise that you'll get the best sunrooms at rates that you can afford with ease. So please call us today at 510-363-5547 to learn more about our sunroom design and installation services.

Proudly serving the Bay Area and Greater Bay Area cities in California, including: